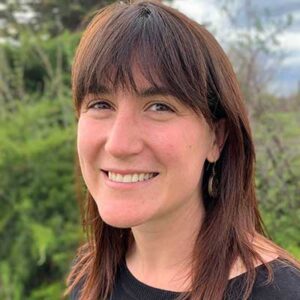 Sam Killmeyer
---
Sam Killmeyer is a writer and organizer living in Northern Colorado. She serves as PRATI's Communications and Program Assistant, where she creates platforms to support the PRATI community, celebrate the work of our alumni, and build connections both online and in person.
Sam holds advanced degrees in writing, including a Master of Fine Arts in Poetry from Colorado State University. She has experience in content marketing, graphic design, social media management, and other forms of communication and storytelling. She is interested in the ways art can be used in psychedelic integration to deepen connections within ourselves, our communities, and the more-than-human world.
Before working in communications, Sam was an educator, teaching everything from elementary school poetry classes to college composition, as well as leading community writing workshops with a focus on nature-connectedness, self-discovery, and community building. Sam is also a climate activist and serves on the leadership council for 350 Northern Colorado, a local branch of the largest grassroots climate organization in CO. There, she helps lead campaigns for fossil fuel divestment, air quality monitoring, and more.