Bailie Cronin, DNP, MS, PMHNP-BC, APRN
Peak Interactive Wellness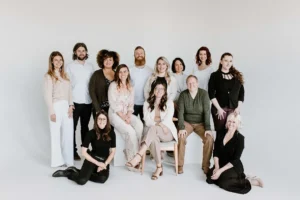 Type of Provider
Prescriber
We help you set a new baseline, navigate your mental health journey, and guide you to peak wellness.
We're on your side. Your sounding board, and the supporting system to see things from your perspective, not prescribe prematurely.
We don't make medication decisions for you — instead, we provide you with options and empower you to make choices about your care.
While we're experts in medication management, we're open to exploring ideas you initiate and love to offer education about cutting-edge treatments and empirical evidence.
We hold a controlled container, where you can feel safe to process a traumatic event, navigate a life transition, or simply seek treatment.
We honor the scientific process, and also know that shifting the paradigm around mental health treatment is a must to honoring ALL the pieces that make up who you are.
We believe that no two clients are the same, and we pride ourselves on a vast scope of prescribing abilities, dosing techniques, and treatment modalities.
We are Peak Interactive Wellness, a private psychiatric practice specializing in medication management for mental health — and all the pieces that make up who you are — so you can keep living your story.
Peak Interactive Wellness provides medication management, psychiatric evaluations, therapy, Spravato, and ketamine-assisted psychotherapy.
I support PRATI's vision of a planet in which people flourish and thrive in right relationship with the natural world.
Yes
Briefly describe how your clinical work or business practice (e.g., policies, practices, or educational offerings) aligns with PRATI's Purpose statement: "Reconnecting to the Sacred: Self, Community, Nature, and Spirit".
My practice aligns with PRATI's purpose because we help our clients reconnect to themselves by encouraging them to connect with nature and adopt a meditative/spiritual practice.