Therapy in Action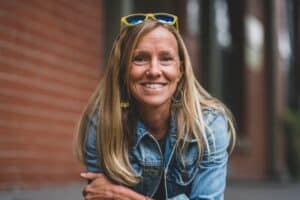 Type of Provider
Licensed Therapist
Certificates with Other Training Centers
Ketamine Training Center
I hold a master's degree in counseling psychology from the University of Colorado, am a licensed psychotherapist and have spent the past 18 years working with all ages in private practice and in the school system.
I'm also a mother and professional athlete and have lived in Colorado since 1993. I'm passionate about using Mindfulness Based Stress Reduction (MBSR) techniques with all clients and am continuously researching and training in this area of study. I also fully believe in the power of Movement-Based Nature Therapy and see great results walking or hiking with clients in our beautiful Boulder, Colorado landscape.
I currently work with young adults, teens, and adults, seeing clients both in a traditional office setting and also moving outdoors as a tool in therapy.
As a Ketamine Assisted Psychotherapist (KAP), I am thrilled to offer this as another treatment that can help clients manage treatment resistant depression, anxiety, and many other mental health concerns. Ketamine can provide the client with insights that may not be possible with traditional talk therapy. In a safe and welcoming setting, I provide clients with a comprehensive approach to KAP that will allow for initial evaluation and ongoing support and integration.
Price Range (per hour)
$130
I support PRATI's vision of a planet in which people flourish and thrive in right relationship with the natural world.
Yes