Dawn M. Fabian, PMHNP, RN, LICSW
Integrative Psychiatric Services, LLC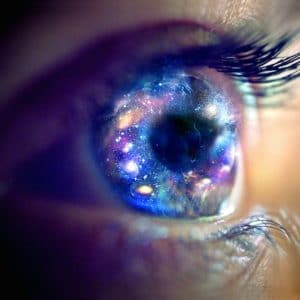 Type of Provider
Prescriber
Licensed Therapist
In my practice I apply an integrative approach, whether for psychiatric evaluations, medication management, or ketamine. I engage the client in the assessment and decision making for their care. It is important to me to understand the medical, psychological and spiritual aspects of the client. Giving the time to listen and discuss the basics of a balanced life; sleep, diet, exercise, environment, community, and spirit. These domains need to be moving toward balance for any treatment to have a chance of working.
It is always my goal to be part of the client's careteam. I strive to have a therapeutic relationship with the client as well as their therapist. We work as a team, all making informed decisions, together. I support and consult with the therapist as needed. Available to share what I know and understand with the therapist or other members of the client's health support team.
As a therapist/prescriber, I take time to guide the client as we move toward Ketamine Assisted therapy. I ask the client to prepare for this powerful, life changing treatment. This medication will open the door to a new life. So, just as when we are bringing home a new life, there has to be preparations made for this change.
Before becoming an Integrative Psychiatric Mental Health Nurse Practitioner, I was a Licensed Independent Clinical Social Worker for 15 years. Trained in various modalities of therapy; DBT, CBT, EMDR, Motivational Interviewing, Hypnotherapy, and Trauma work. I also work with Substance Use Disorders and can prescribe medication assisted therapy for addiction, coming from a place of harm reduction.
At this time I am credentialled to take BC/BS, Colorado Medicaid, and Medicare.
I am here to support and share my experiences with you, feel free to call me anytime. I look forward to working with you and supporting you in your work.
I support PRATI's vision of a planet in which people flourish and thrive in right relationship with the natural world.
Yes
Briefly describe how your clinical work or business practice (e.g., policies, practices, or educational offerings) aligns with PRATI's Purpose statement: "Reconnecting to the Sacred: Self, Community, Nature, and Spirit".
All beings deserve and are due affordable health care and to feel listened to by their health care providers. The ethics of my work are driven by these beliefs. I take insurance and provide sliding scale rates, even though it is not financially profitable for me. I spend and hour or more in psychiatric assessments so that my clients feel heard. Too many times I hear how prescribers only spend 15 minutes every 3 months with a client. PRATI's purpose statement is my practice statement; I evaluate and help my client's take inventory of body, mind, spirit, environment, and community, and then to recognize and celebrate their strengths and create a plan to flourish and thrive where needed.