Fred Grover Jr. M.D., M.D.
RevolutionaryMD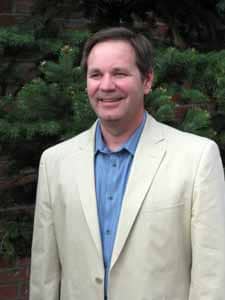 Type of Provider
Prescriber
I am a Board Certified Family Physician with 28 yrs of clinical and mental health experience managing depression, anxiety, PTSD, and other conditions at my Integrative Medicine/Functional Medicine practice in central Denver, near Cherry Creek mall. We offer ketamine therapy IM, IV, sublingual or nasal for the treatment of depression and often combine it with IV NAD+ for optimal synergy. Sound therapy can also be integrated into the session with one of our facilitators. We are also partnered with therapists for integration of these sessions and prepatory work prior to sessions.
For those that are interested in taking their health to a new level, I offer a annual wellness program that can incorporate nutritional and hormonal balancing as well as management of chronic and or acute medical conditions. To learn more about my practice visit https://revolutionarymd.com and https://alchemyofresonance.com. If you'd like to learn about my book on mindfulness and enhancing your genome, check out https://spiritualgenomics.com
Thanks and be well! Fred
I support PRATI's vision of a planet in which people flourish and thrive in right relationship with the natural world.
Yes
Briefly describe how your clinical work or business practice (e.g., policies, practices, or educational offerings) aligns with PRATI's Purpose statement: "Reconnecting to the Sacred: Self, Community, Nature, and Spirit".
Our approach is heart centered and embraces integrative, functional and psychedelic therapies to enable deep self healing, thus trending you towards happiness and optimal health.