Thrive Health Consultants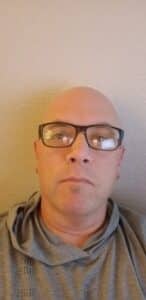 Type of Provider
Prescriber
Thrive Health Consultants in Fort Collins: we offer prescribing and medical clearance services, as well as guided individual and group ketamine sessions. I completed PRATI's level I foundational training in November 2022 and the level II group ketamine and psychedelic medicine training in January 2023. Between my wife and I, we have 35 years of critical care experience and I'm currently working on my PMHNP degree so that we will be able to offer comprehensive mental health care resources as well. We expect to also be able to provide IV hydration, cannabis education/recommendations, nutritional consults, and other similar integrative medical services. We are firm believers in the transformative powers of ketamine as a tool to provide relief from the myriad of the mental health struggles that so many of us suffer from.
I support PRATI's vision of a planet in which people flourish and thrive in right relationship with the natural world.
Yes
Briefly describe how your clinical work or business practice (e.g., policies, practices, or educational offerings) aligns with PRATI's Purpose statement: "Reconnecting to the Sacred: Self, Community, Nature, and Spirit".
We want patients to get more out of their ketamine sessions than just medicine administration; they should be able to feel safe, confident, and completely present to get the most out their experience. It's exciting to be able to offer patients an authentic alternative to the standard pharmaceutical model and the possibility that their qualities of life can significantly improve, potentially with only a handful of sessions. Showing patients that they can reach their goals, fulfill their intentions, and thrive in all aspects of life, and that they have the ability to do this, with a little facilitation, can be a very empowering thing for them.