Matthew Cavanna Counseling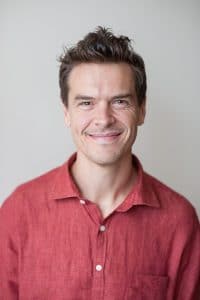 Type of Provider
Licensed Therapist
I am a Professional Counselor working in the Denver Metro Area of Colorado with offices in Boulder and Westminster.
My counseling practice weaves together a wide range of therapeutic, somatic, energetic, spiritual & indigenous traditions and coaching modalities studied over a lifetime. I was a professional actor in my first career and I work with clients to help expand and deepen their emotional range in safe ways. Frequently I draw on my clinical background in Attachment Theory, Trauma and Polyvagal Theory, The Hakomi Method of Somatic Therapy, Solutions Focused Therapy, and Dialectical behavioral therapy (DBT).
My approach to counseling and psychotherapy is syncretic (weaving together many different threads), experiential (focused on present moment experience) and goal-oriented (what does success look like to you?). Sessions do not follow a pre-determined script or technique and I collaborate with clients around the pacing and focus of the work.
I don't believe that Ketamine is a cure-all but it can accelerate the pace and effectiveness of therapy.
I have been working with Ketamine personally since 2019 and have experienced first hand its benefits and have seen many clients have success in reducing depression and anxiety and feeling a deeper sense of purpose in their lives in addition to a deepening of connection to themselves and others.
It is my view that psychedelic, or even 'dissociative' experiences may well be instrumental in Ketamine's healing effects. Dissociation is a common symptom of traumatic events and it may be that by "taking over" the dissociation for clients, Ketamine allows them a deeper access to the core material that prompted the dissociative response. This increased access and the documented increase in neuroplasticity that Ketamine provides helps clients to open up to and anchor profound and positive shifts in their worlds. This may well include a positive change in outlook and character that we term a 'transformational' response.
Feel free to reach out if you feel I may be of assistance in your healing journey.
I support PRATI's vision of a planet in which people flourish and thrive in right relationship with the natural world.
Yes
Briefly describe how your clinical work or business practice (e.g., policies, practices, or educational offerings) aligns with PRATI's Purpose statement: "Reconnecting to the Sacred: Self, Community, Nature, and Spirit".
I have been taught by my elders and believe it to be true that nothing in this world is inherently more sacred than anything else. What makes something sacred is how we treat it. From this worldview, we have the ability to imbue an object or experience with sacredness through the quality of our attention and our actions. Re-learning how to channel our sacred attention is one of the teachings that plant medicines and psychedelics offer to us humans. As a father, husband, householder, counselor and community leader I endeavor in my imperfect way to be a conduit for that sacred attention into the world.