Uncovering Presence, LLC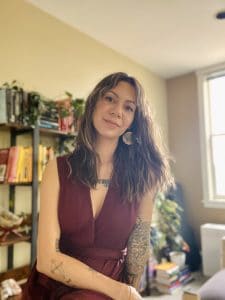 Type of Provider
Licensed Therapist
Feelings like loneliness, frustration, and insecurity occur because we have disconnected from ourselves and have been covered over by layers of pressures, conditioning, a social obligations. I'm here to help you uncover.
I am passionate about working with individuals and couples to uncover their natural aliveness and relaxed awareness. I specialize in working with trauma – including developmental, attachment trauma, and complex trauma, as well as anxiety, depression, addictions, disordered eating, and existential issues. As a Naropa-certified mindfulness meditation instructor and Cultivating Emotional Balance (CEB) Teacher, I weave together expanded awareness techniques with a grounded, and body-based approach to emotional intelligence. I have found that offering Ketamine-Assisted Psychotherapy (KAP) can assist in providing deep healing that allows one to release long-held patterns.
Wholeness happens when we open to embodying our full authentic selves. When we lose connection with ourselves we can feel confused, lost, and unsure of how to move forward in life. Our mind tells us one thing, while a longing inside whispers another. In our work together, we will integrate the whole self – body, mind, and soul. I believe all three play an important role in health and vitality. Based on your goals, mobility, and comfort, we will explore body-centered approaches, relational therapy, authentic expression, and uncover subconscious beliefs. My goal is to help you heal the root of these issues, not just treat the symptoms.
BIPOC, LGBTQIAP+ gratefully welcome.
I support PRATI's vision of a planet in which people flourish and thrive in right relationship with the natural world.
Yes
Briefly describe how your clinical work or business practice (e.g., policies, practices, or educational offerings) aligns with PRATI's Purpose statement: "Reconnecting to the Sacred: Self, Community, Nature, and Spirit".
I am committed to providing every client with the highest quality of care that caters to who you are individually, as well as your unique place in community, family system and greater culture. I believe in your innate wholeness, and consider you the authority on yourself. I believe my work is that which helps you bridge all these parts of yourself, and helps return you to your own deep wisdom.