Melissa Kate Sandeen, LMFT
Center for New Growth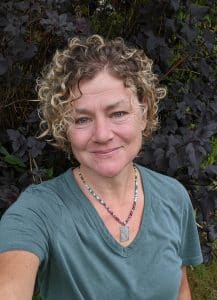 Type of Provider
Licensed Therapist
I am working with a wonderful and supportive team of professionals to offer healing through a compassionate, strength based and individualized approach. My focus is on providing a safe and welcoming space to allow individuals to build trust in themselves and in the therapeutic relationship. I provide a trauma informed, relationally focused partnership emphasizing authenticity and curiosity. I am currently offering Ketamine Assisted Psychotherapy utilizing sublingual, intravenous and intramuscular injections, preparation sessions and individual and group integration.
I support PRATI's vision of a planet in which people flourish and thrive in right relationship with the natural world.
Yes
Briefly describe how your clinical work or business practice (e.g., policies, practices, or educational offerings) aligns with PRATI's Purpose statement: "Reconnecting to the Sacred: Self, Community, Nature, and Spirit".
We value our clients' innate capacity to heal and value allowing them autonomy in their choices along this path. We incorporate ritual into our work with clients as well as in the space we share with one another. We believe that it is of utmost importance for each member of our team to have robust adherence to our own wellbeing in order to care for ourselves and others. We meet periodically to check in with one another and create community through ongoing education as well as play and relaxation. I personally offer outdoor Ketamine sessions in a forested area to be in close proximity to the natural world. We offer a sliding scale and group integration. We are also partnering with local therapists who may be providing integration services. We have been reaching out to the public to educate and create community.