Shane LeMaster, BA, MA, PhD(c), LAC, CMPC
Mind-Ops Counseling and Consulting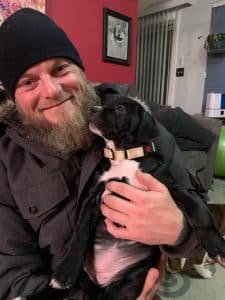 Type of Provider
Licensed Therapist
Counselor
Certificates with Other Training Centers
Integrative Psychiatry Institute
Shane earned his Bachelor of Arts Degree in Psychology from the University of Colorado in Boulder, CO, completed extensive coursework towards a Master of Arts Degree in Sport & Performance Psychology at the University of Denver, and earned his Master of Arts Degree in Sport & Exercise Psychology from Argosy University. Shane is Nationally Certified Mental Performance Consultant (CMPC) and a Licensed Mental Health Clinician in the State of Colorado. He is also a certified Ketamine-Assisted Psychotherapist (certified by the Psychedelic Research and Training Institute – PRATI) and is a founding member and active co-faculty member of that non-profit research and teaching entity. He is currently serving as the Vice President for the Denver Psilocybin Policy Review Panel which is trying to leave its historical mark on drug policy reform in the United States.
Having worked in community non-profit mental health since 2008, Shane has gained experience working with the entire spectrum of mental disorders and with all populations and age groups. Shane is attending a Ph.D. program in Social Work at Colorado State University where his interest in the potential that psychedelics hold for healing human consciousness can be explored and further developed. Shane is actively involved in the Colorado and National psychedelics communities where he strives to provide evidence-based education, harm-reduction strategies, therapeutic integration, and healthy non-violent ways of working with individuals and communities engaged in altered states work.
He is a life-long athlete having competed at various levels in more than a dozen different sports and currently competes as a Professional Athlete in the sport of Brazilian Jiu-Jitsu and Submission Grappling and teaches these martial arts in his local community. This background helps to explain why Shane is so interested in the intersection between psychedelics and optimal human performance. Because of his passion for warrior cultures of past and present, Shane has been ardently developing his own "Warriorship," training in various forms of Martial Arts for 30+ years. Shane feels that the self-discipline, the philosophy of non-violence, the innumerable mental and physical benefits, and the enjoyment that he gains from the Martial Arts is what helped drive his passion in the field of Psychology. His personal interest in Eastern Philosophy stems from his adoption of a Buddhist lifestyle and blends well with his training in Western Psychological Science.
Shane operates a podcast called "Conversations With The Mind" with 100+ episodes in which he explores all facets of the human experiences of consciousness.
Podcast link – https://anchor.fm/shane-lemaster
I support PRATI's vision of a planet in which people flourish and thrive in right relationship with the natural world.
Yes
Briefly describe how your clinical work or business practice (e.g., policies, practices, or educational offerings) aligns with PRATI's Purpose statement: "Reconnecting to the Sacred: Self, Community, Nature, and Spirit".