Together In Wholeness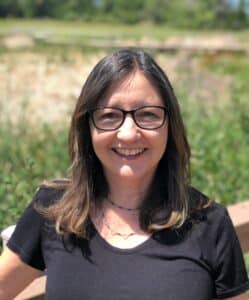 Type of Provider
Licensed Therapist
I am a licensed clinical social worker who works to improve people's lives in a safe and collaborative space. My intention is to help guide clients to reach their goals and aspirations – pushing the boundaries to the edge of what feels comfortable and moving forward to the path you haven't yet taken but have always wanted to. I am EMDR trained (11/2019), PRATI trained in KAP (10/2021), and completed the MDMA Therapy Training Program in December of 2021.
In my practice, Together In Wholeness, we specialize in treating trauma, PTSD, Depression, Anxiety, and Grief and Loss. We use a variety of modalities tailored to fit the needs of our clients, including EMDR, Somatic Techniques, IFS and Mindfulness to name a few. Additionally, we are now offering Ketamine Assisted Psychotherapy (KAP), and psychedelic integration services. We know what a difficult and time consuming road it can be, when people are striving to live authentically and working to transcend adaptations that are no longer serving them. We have found that KAP can be a game-changer, and it's exciting to be able to offer this to clients. Contact Together In Wholeness to get started on your healing journey. It's your time to rise!
I support PRATI's vision of a planet in which people flourish and thrive in right relationship with the natural world.
Yes
Briefly describe how your clinical work or business practice (e.g., policies, practices, or educational offerings) aligns with PRATI's Purpose statement: "Reconnecting to the Sacred: Self, Community, Nature, and Spirit".
Our connection to our authentic selves, and our community is as vital to our well-being, as our connection to nature.