Musings on Music: Sublingual Sessions 3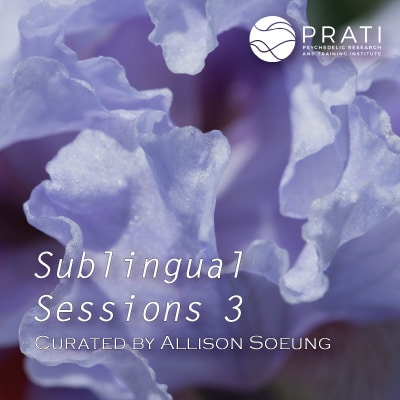 Hosted by Stephen Thomas and Jason Sienknecht
PRATI KAP Training music faculty Stephen Thomas and Jason Sienknecht host an interactive exploration of our Spotify playlist, Sublingual Sessions 3. Arkansas-based DJ Allison Soeung brings us the latest Sublingual Sessions offering, a lush and uplifting journey through melodic atmospheres and soundscapes. We will speak with the artist about her inspiration and vision while listening live to select tracks from the playlist. Bring your burning questions, put on your headphones, and travel with us into evocative and inspiring realms of sound!
About Allison Soeung
Allison Soeung is a Licensed Sound Therapist, DJ, and creator of the Sacred Sound Alchemy Oracle Card Deck. She is based out of Northwest Arkansas. Allison has had a lifelong love affair with music. She played classical piano from age 6 to 18, when she traded in her piano for a set of DJ turntables, and has been performing music at diverse events from yoga festivals to nightclubs and music festivals ever since. She has always been a mystic at heart, and after the sudden and tragic death of her younger brother by suicide in 2015, she began devoting herself to a path of healing. After hearing about the potential of ketamine therapy in assisting with treatment-resistant depression (which her brother suffered from), Allison became passionate about curating sonic journeys to support the healing potential of this medicine. Today she enjoys curating ketamine therapy playlists that surprise and delight, facilitating sound bath meditations, and DJing at conscious dance events.
Website: www.sunoflife.com
Instagram: @sunoflifesound
Spotify Profile: https://open.spotify.com/user/22jdhtfuwfejylswfcprauyvy
Watch the Playback of the Webinar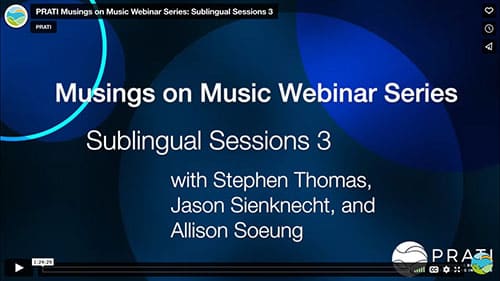 After you watch the webinar, please share your feedback about it in this short survey.