Sublingual Sessions is a Spotify playlist series from PRATI curated by psychedelic therapists, artists, and musicians to support oral/sublingual ketamine experiences. With this series, we showcase a range of artistic expressions to explore the diverse realms of ketamine space and the human experience—the sublime, the strange, and the vastness in between. Put on your headphones, settle in, and enjoy the journey!
Sublingual Sessions 5 is a warm and enchanting playlist from Phil Dames, co-founder and Director of Operations at Roots to Thrive in Nanaimo, British Columbia. Weaving together a colorful tapestry of evocative selections, this 2-hour sonic voyage carries the listener along blissful currents of melody, nature, and sound.
Sublingual Sessions 5 is available for listening here on Spotify. Stay tuned for future releases in this series!
About Phil Dames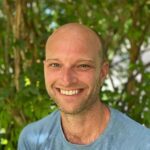 Phil Dames (he/him), a descendant of diverse European roots, resides on the ancestral lands of the Stz'uminus First Nation. He is the son of George and Leslie Dames, a brother, a father, friend to many, and a life partner of Shannon Dames. Phil is a co-founder and Lead of Operations, and playlist curator (soundscapes that guide psychedelic journeys) of the Roots to Thrive Society for Psychedelic Therapy. Phil is a graduate of Vancouver Island University's Psychedelic-assisted Therapy Graduate Certificate program and alumni of the Positive Deviants program through the Wolf Willow Institute. During moments of respite, Phil often seeks solace, inspiration, and integration in nature and with music.