Welcome to our May Newsletter!
In this newsletter, you'll find our Director's address exploring this season of our nonprofit's evolution, a spotlight on PRATI End of Life Program Director Christine Pateros, an article about the difference between ketamine-assisted psychotherapy and ketamine infusion therapy, a song written by community member Tony Rooney, PRATI playlists, an upcoming ecological workshop, and more!
We're also looking forward to the MAPS Psychedelic Science Conference this June! We are a community sponsor and will have a booth at the event. We're also hosting an offsite event – It's A PRATI Party! – on Thursday, June 22. In case you are planning to attend PS 2023 and do not have your tickets yet, here is a link to get discounted tickets. You can also use the coupon code "PRATI15" on the checkout page. Hope to see you there!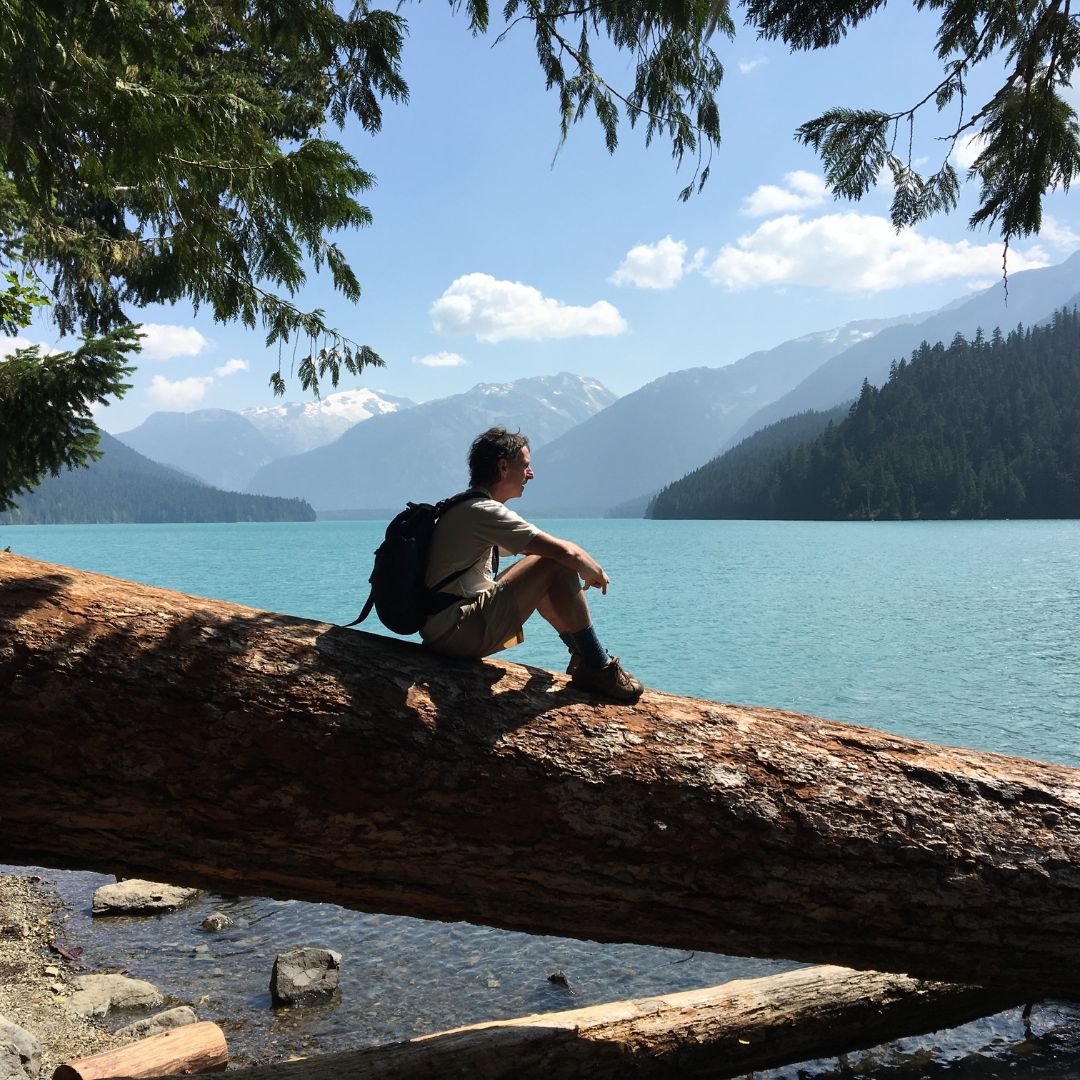 RECONNECTING WITH THE MORE THAN HUMAN WORLD: A GRATITUDE PRACTICE AND TRAINING
You are invited on June 1st and June 8th from 6 – 7:15 PM MDT to step into the mystery and explore your relationship with the more-than-human world. In this hosted two-session communal gratitude practice and discussion, we will explore together the different ways in which we honor the community of life and gifts of nature that bind us and help keep us whole.
IT'S A PRATI PARTY!
If you haven't heard yet, we're hosting a celebration of art and nature during the MAPS Psychedelic Science 2023 conference in Denver! Join PRATI and friends on Thursday, June 22nd from 8PM – 12AM at the Mercury Cafe. Tickets are $20, to cover expenses and serve as a fundraiser for PRATI. We recommend advance tickets, as they are going fast!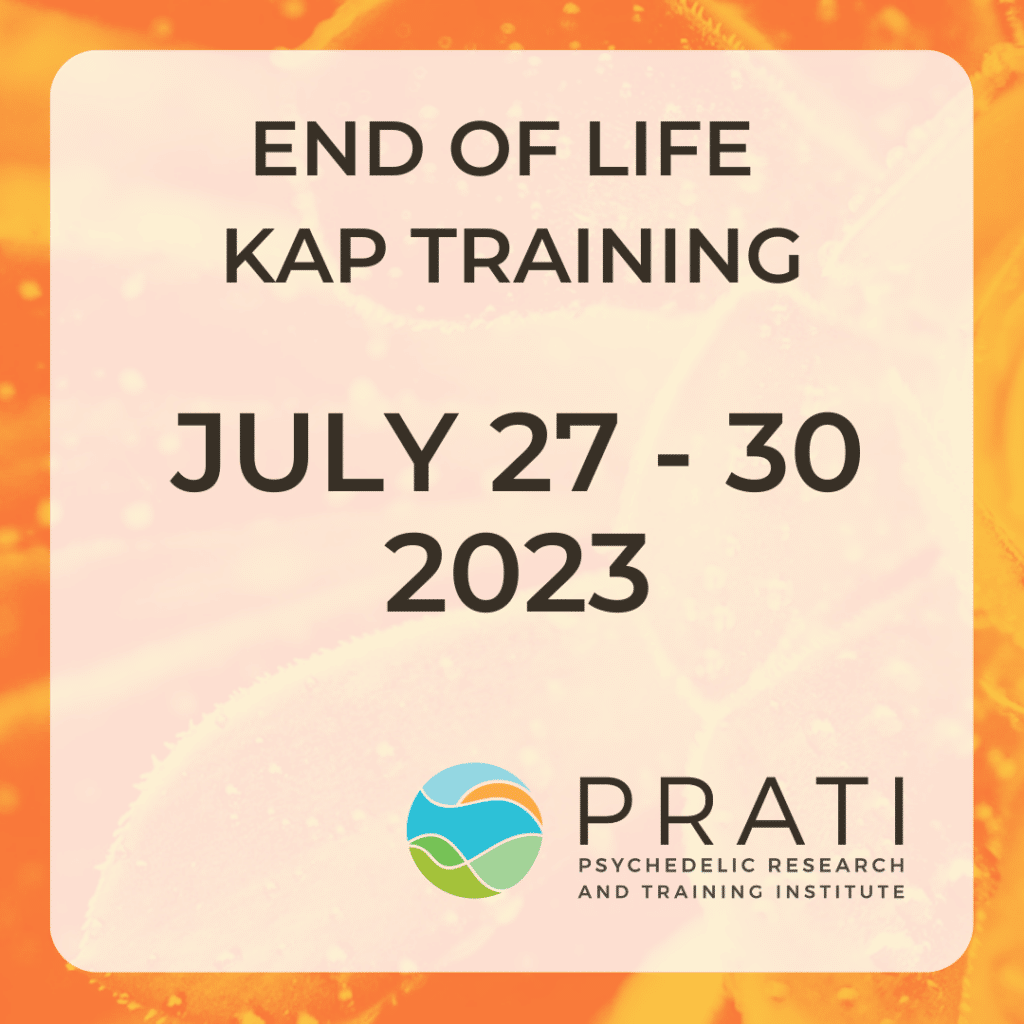 END OF LIFE KAP TRAINING
Registration for our July End of Life and Existential Distress KAP Training is open! This unique training provides a grounding in EOL and existential distress psychedelic medicine and a foundation for other psychedelics (specifically psilocybin once legally available).  
GROUP KAP TRAINING
Registration for our Group KAP Training opens on Monday, May 15 at 9AM MT. This five-day course will build upon your knowledge in KAP with new clinical skills specific to group work, which will empower you to deepen your practice in this emerging field.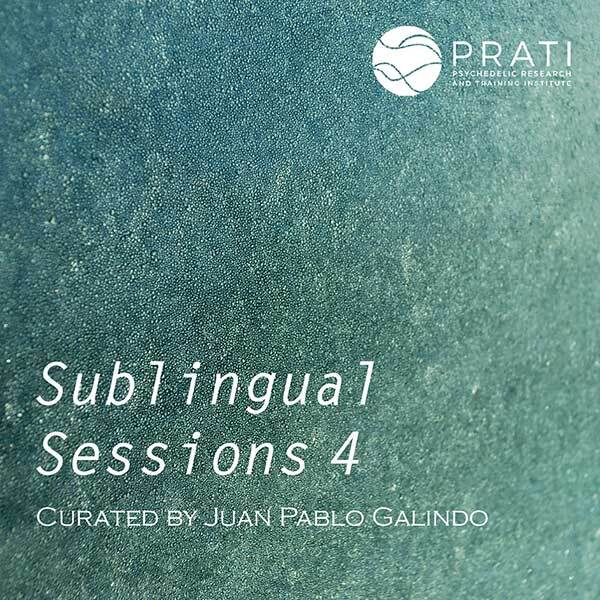 SUBLINGUAL SESSIONS 4
The latest installment in PRATI's Sublingual Sessions playlist series on Spotify has arrived! Juan Pablo Galindo guest curated this otherworldly journey through transcendent and melancholic sonic landscapes. We are deeply moved by it and think you will be, too. 
klassical kap 1
PRATI playlist curator and Foundational KAP Training Course Director Stephen Thomas (aka ST Frequency) has compiled an immersive and grounding collection of classical-oriented music for ketamine journeys. This is the first in a new Klassical KAP series – enjoy and stay tuned for more!
Contribute To Our Newsletter!
Our newsletters are a space where we uplift artwork from our community, and if you're inspired by this work and would like to contribute psychedelic-inspired poems, essays, visual art, or music, contact us!
Co-Create an Earth Invocation Poem
We are continually adding to our Earth Invocation, a collective project where people in our community anonymously share some words of gratitude for the natural world. If you have five minutes, consider contributing so that we may learn about, elevate, and celebrate what we hold sacred.
We are also seeking volunteer catalysts — individuals or organizations willing to collaborate and share the link, get the word out, and help curate submissions! Want to get involved? Contact us!